Varuna is excited to introduce you to our recreation of the labyrinth city of Orario from the Anime Danmachi. This city is famous for its massive pillar-dungeon that stands at its center, drawing adventurers from far and wide to test their skills and explore its secrets.
We were commissioned to recreate Orario in Minecraft, and we worked tirelessly to bring every detail of this iconic location to life. From the winding streets and colorful buildings to the towering pillar-dungeon, every aspect of Orario has been meticulously crafted to provide an authentic and immersive experience for players.
Whether you're a fan of the Anime or just love exploring new locations in Minecraft, the city of Orario is sure to delight and challenge you. Venture forth and discover its secrets – the labyrinth awaits.
Use the viewer to the right to explore the map in 3D 
Click to Enlarge Any Image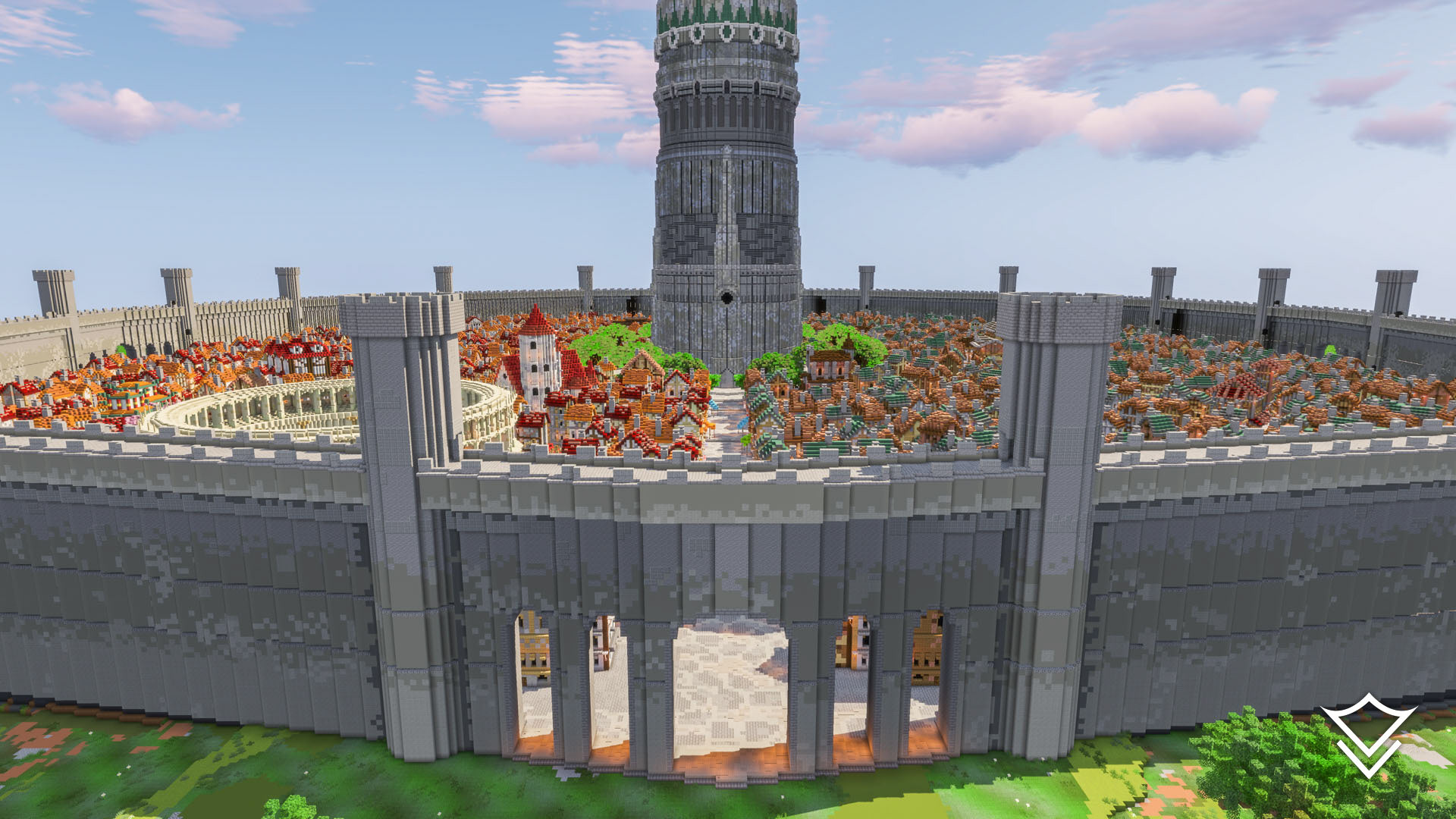 Size:
800 x 800 (City), 1500 x 1500 (Terrain) 
Build Type:
Commissioned Map