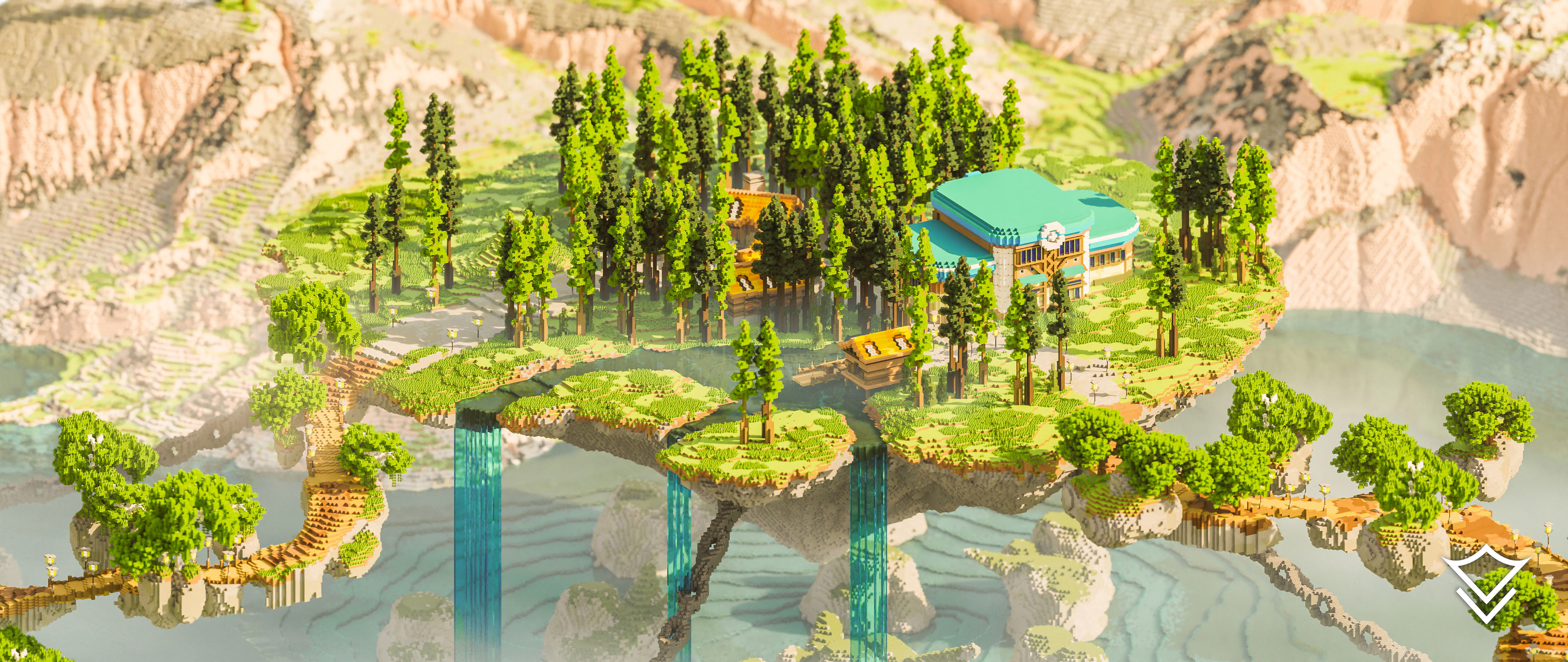 Welcome to Divinos! Embark on an epic journey through seven unique towns, each brimming with its own charm and adventure. Travel from quaint villages to a bustling metropolis featuring towering skyscrapers. The map's topography is a mix of lush forests and sprawling plains, providing a beautiful backdrop for your journey. 
As you traverse Divinos, you'll encounter a diverse range of topography. Explore lush forests and sprawling plains while you capture new Pokemon!
But the true marvel awaits in the town perched upon a floating chunk of land. Climb the majestic stairway reaching up into the sky! This ethereal settlement is a sight to behold. Once atop the floating island, you can meet the villagers while looking down on the rest of Divinos!
Are you ready to embark on a grand adventure through Divinos? 
Check out all 7 towns, below!